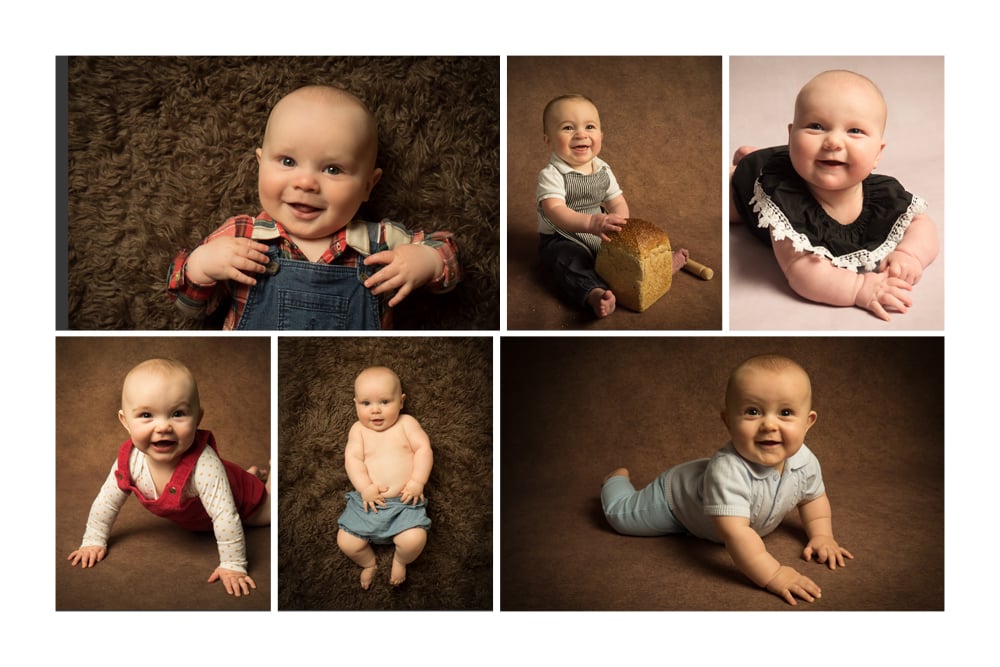 Our baby sessions are great fun and suitable for babies from around 5-9 months old. They are generally short sessions, around an hour as babies this age are just full of the smiles so we get through everything quickly before they get bored!
Baby sessions are held in your own home and I will bring along a selection of backdrops and props. I usually recommend 2-3 clothing changes and we can do some naked ones too if required. If you have already had a newborn session we may include a prop used in the newborn session so that we can see how much they have grown and changed over the months.
Around a week later I will return to show you your beautiful finished images. We will then go through all the product choices and choose the perfect option for displaying your images. We offer a variety of options such as framing, prints & digital. Our product range starts from £49.
Please email nicola@newbornsbynicola.com to prior to purchase for full price list and to discuss your requirements and availability.
Session fees are non-refundable.